Located 20 minutes from Lille, between Paris, Brussels, Amsterdam, Luxembourg and London, the LaM is one of the most important museums in northern Europe.
The LaM is also a team of professionals committed to the service of a collection and visitors of all ages and backgrounds!
Board
MICHEL DELEPAUL
Chair
Vice-President of the Métropole Européenne de Lille, responsible for Culture and Major Cultural Events
DOMINIQUE FURNE
Vice-Chair
Deputy Mayor of Villeneuve d'Ascq delegated to Culture and Public Festivities
Management
SÉBASTIEN DELOT
Director-Curator
ANNE POSSOMPÈS
General Manager
LAËTITIA GASPAR
Assistant to the Director-Curator
CLÉMENCE GUÉRINEL
Assistant to the General Manager
Curation & Public Programs
SAVINE FAUPIN
Head Curator Art Brut
JEANNE-BATHILDE LACOURT
Curator Modern Art
CHRISTOPHE BOULANGER
Associate Curator Art Brut
MARIE-AMÉLIE SENOT
Associate Curator Modern and Contemporary Art
GRÉGOIRE PRANGÉ
Curatorial Department Coordinator 
ADRIANA PENA MEJIA
Exhibition Assistant
BENOÎT VILLAIN
Head of Public Programs
STÉPHANIE VERDAVAINE
Head of Dominique Bozo Library & Publications
NICOLAS DEWITTE
Photographic Library Officer & Photographer
STÉPHANIE HAMELIN-DUPICZAK
Librarians
Production
LAURENCE CAHÉ-CARRÉ
Head of Production
MARIE BEYAERT
Registrar
HUBERT BRAUN
Registrar
ANAÏS PERRICHON
Registrar
LUIZA VAULOT
Head of Scenography
BRUNO DUMONT
Carpenter
FRANCK TOULEMONDE
Technician
GRÉGORY MAVIAN
Audiovisual & Live Events

N'DOYE THEO
Apprenticeship Audiovisual Manager
PATRICIO OCAMPOS CASTILLO
Signage & Captions
Marketing & Communications
FLORENTINE BIGEAST
Head of Marketing & Communications
SOLÈNE DEVAMBEZ
Marketing & Communications Officer
ELSA DOS SANTOS
Digital Media Officer
MANON THIBODOT
PR & Press Officer
Audience Development
KATHRIN MÜLLER
Head of Audience Development
ANNE GAËLLE LE FLOHIC
Head of Educational Outreach
NATACHA POMMENOF
Head of Audiences & Front of House

CLAUDINE TOMCZAK
Head of Community Outreach
ÉLODIE COUÉCOU
Project manager
AURÉLIE DUPIRE-CAIL, ZOÉ CHIFFOLEAU & SYLVIE LEROY
Ticketing Agents
ÉRIKA LEFEBVRE & CAROLINE MATTON
Group Bookings
XAVIER BALLIEU, ÉVE DOMINGOS, SYLVIE DUHAMEL, JOOST HEEREN, BENJAMIN LALLEMENT, LOÏC PARTHIOT, AYMERIC PIHÉRY, EDDY PLUSKOTA & JEANNE SMITH
Docents
AGNÈS CHOPLIN & STÉPHANIE JOLIVET
Publicly Appointed Teachers
Development
EUGÉNIE SANT
Head of Development 

JOSÉPHINE MARTROU
Apprenticeship development officer
Administration
JUSTINE LALAU
Legal & HR
CHRISTIAN HOVE
Incomings, Investments & IT 
FRÉDÉRIC LOCMENT
Outgoings
ÉMILIE WARTEL
Administrative Assistant
MÉLANIE GIVERS
Accounting Officer
VINCENT COURMONT
Deputy Accounting Officer
Facilities & Security
RÉNALD DUBRULLE
Head of Hygiene & Security
MATHIEU LOCQUET
Head of Facilities
MEHDY KINDEUR & NICOLAS MOURAT
Facilities Technicians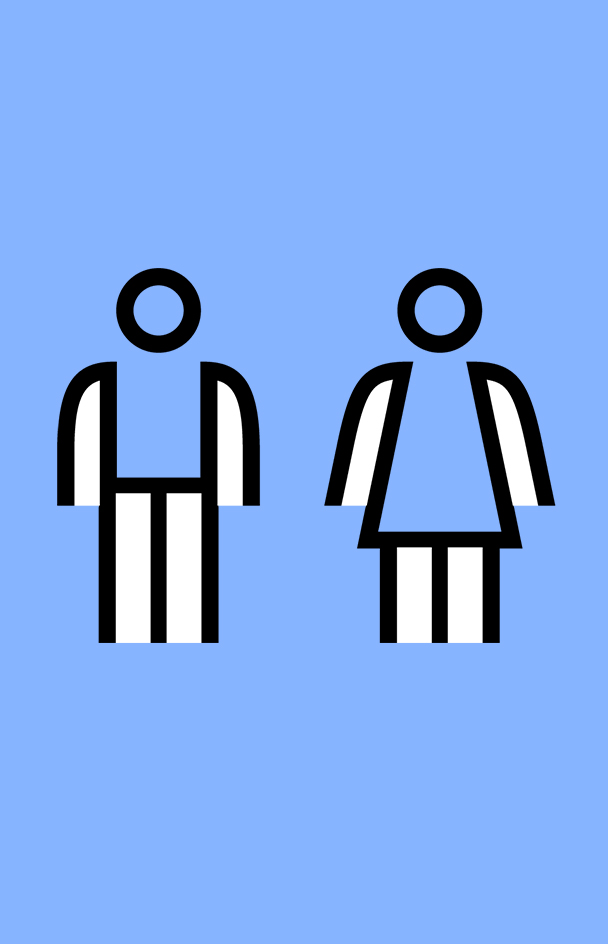 Égalité Hommes - Femmes

Conformément aux dispositions de la loi Avenir visant à supprimer
les écarts de rémunération entre les femmes et les hommes,
le LaM publie son index de l'égalité professionnelle entre les femmes et les hommes.

Pour l'année 2022, il obtient la note de 96/100, contre 94/100 en 2021.

Cette note a été attribuée en prenant en compte les trois indicateurs suivants, calculables pour 2022 :

> indicateur d'écart de rémunération : 37 sur 40
> indicateur d'écart de taux d'augmentations individuelles : 35 sur 35
> indicateur de hautes rémunérations : 10 sur 10
Bien supérieur au minimum de 75 points requis, ce résultat
témoigne de l'engagement profond et durable du musée
en faveur de l'égalité entre les femmes et les hommes.